Wichita Falls, TX Air Conditioning Contractors
Texoma Heating & Air, Inc.
Texoma Heating & Air, Inc. provides a wide range of heating and air conditioning repair, serving the greater Wichita Falls and North Texas Area for residential and commercial establishments. You can rely on our staff to provide you quality service and workmanship.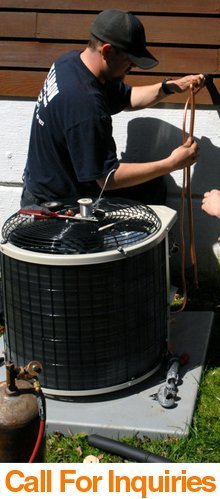 Our Services Include:
Air conditioner service contracts
Preventative maintenance
Air conditioner installation
Heaters service
Air conditioning repair
Coil cleaning
Air conditioner sales
Freon leak detection
Freon leak repair
Furnace cleaning
Duct installation
Heater installation
Preventative air conditioner maintenance
Heater sales
Heaters repair
RV A/C sales, service, and installation
Our Products Include:
Custom central air systems
Furnace
Heat pump
Electric heat
Thermostats
Heating, ventilating and air conditioning
Refrigeration (HVACR) controls
Energy efficient products

TX lic. TACLA29771C. NATE certified.
Contact Texoma Heating & Air, Inc. today at 940-636-3338 for business hours.
Texoma Heating & Air, Inc.